Raritan began developing KVM switches for IT professionals to manage servers remotely in 1985. Today, as a brand of Legrand, Raritan are a leading provider of intelligent rack PDUs. Raritan PDUs and other intelligent power and energy monitoring products are transforming how companies manage their data centre power chains. Raritan solutions increase the reliability and intelligence of data centres in 9 of the top 10 Fortune 500 technology companies.
Raritan's data center power products include rack power distribution units (rack PDUs), inline meters, transfer switches, and branch circuit monitoring systems. Leveraging Xerus Technology Platform, all Raritan power distribution products improve uptime and availability by making power management devices easier to deploy, control, and manage remotely across multiple locations. Natively compatible with DCIM software, Raritan power distribution products allow you to easily scale new environmental monitoring and access control devices as well as gather actionable insights for quicker, smarter decision making.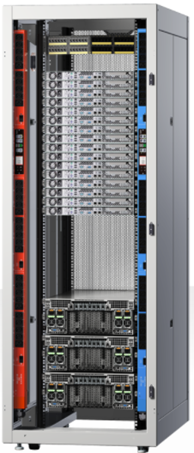 Raritan offers a wide range of rack solutions to help improve the management of your critical IT devices at the rack level. From intelligent asset tags to a full line of environmental sensors for monitoring your data center atmosphere, to physical security at the rack, Raritan has the solution that will meet your needs.
Raritan provides a variety of KVM-over-IP Switches that leverage today's Ethernet and TCP/IP networks to provide anytime/anywhere remote access, control and management. Our Dominion KVM-over-IP switches provide at-the-rack access plus unlimited IP access and control via LAN, WAN and the Internet. Suitable for small labs to the largest enterprise data centers, Raritan is the market leader in KVM-over-IP switches.
Serial console servers, also known as terminal servers, provide IT and network administrators secure, serial-over-IP access and control of serial devices — anytime, anywhere. Raritan provides the most powerful, secure, reliable and easy-to-use console server on the market. Our Dominion SX II provides convenient, Java-free access to servers, networking devices, security appliances, rack PDUs, virtual hosts, and wireless/telecom equipment. Our Dominion KSX II provides combined KVM-over-IP and Serial console server access.