Intelligent Data Centers Start with Intelligent Racks
When it comes to power management solutions Raritan has more to offer than just power distribution. We offer a vast array of intelligent rack solutions that improve the management and maintenance of critical IT equipment, resulting in increased efficiency and uptime.
With battle-tested firmware that has successfully withstood billions of hours of runtime in the world's most data-intensive environments, our products are built to exceed your expectations.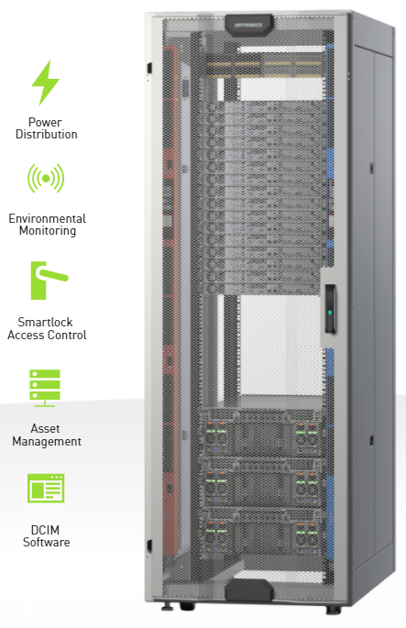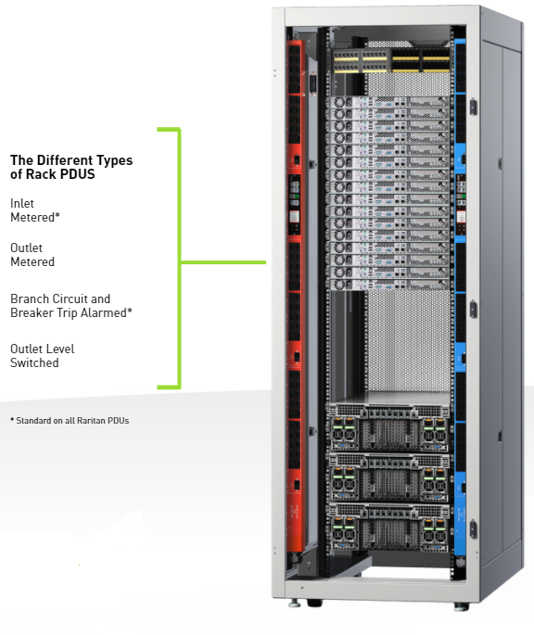 The Core of Rack Intelligence
It all starts with PX intelligent rack PDUs. The PX offers more than just power distribution—it's a launch pad for real-time remote power metering, environmental monitoring, and data center infrastructure management.  
The PX intelligent rack PDU delivers the technology which enables a smarter IT infrastructure so you can stay ahead of problems before they occur.
Are Your Devices Safe from Hazardous Environmental Conditions?
Recognize hot spots, optimally cool equipment, prevent costly downtime, and maintain data center security with environmental sensors. In addition, receive real-time environment alerts to help increase response time to remediate critical risks.
Benefits of Environmental Monitoring:
Save on cooling by confidently raising temperature
Ensure uptime by monitoring airflow and air pressure to and from the racks
Improve data center uptime by receiving alerts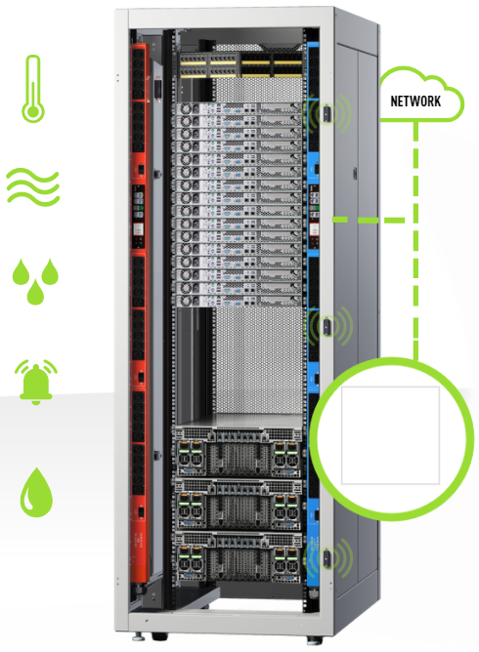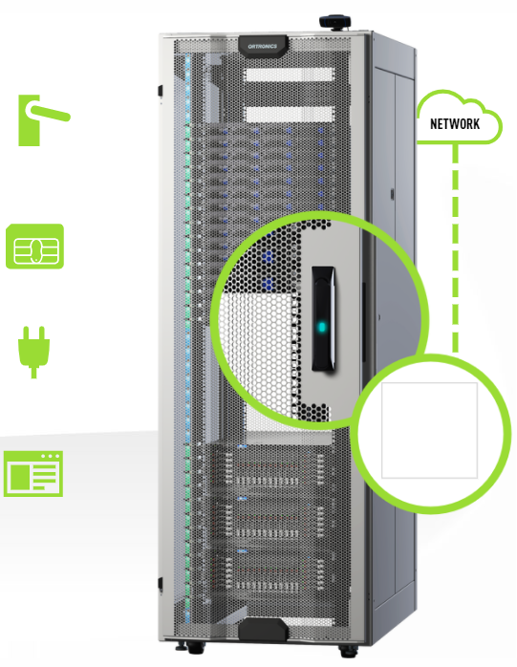 Who Is Accessing Your Cabinet?
Improve physical security and compliance with intelligent peripherals. Raritan's SmartLock system provides an easy to deploy, economical networked door locking solution that addresses the evolving security requirements for IT applications and regulatory compliance from HIPAA, SOX, PCI DSS 3.2, or SSAE 16.
Easily connect a USB webcam with proximity sensors to see who is accessing your rack in real-time.
Do Know the Current Location of Your IT Assets?
Automate IT asset tracking to better understand exactly what assets you have and where they are located.  Remotely set asset strips to blink to help direct technicians to a specific location for faster maintenance and installation.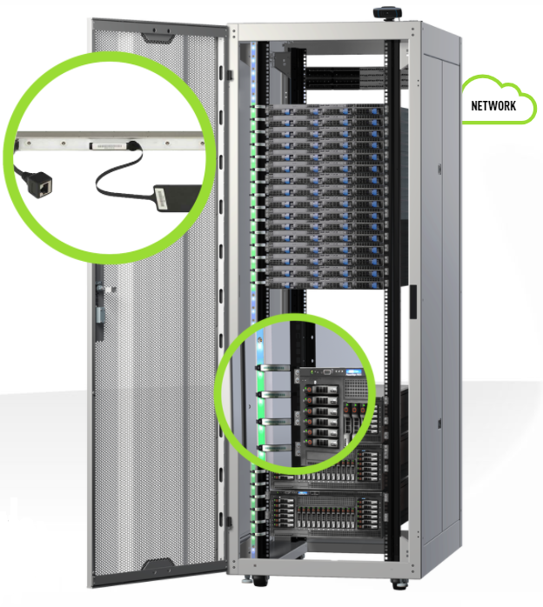 A variety of KVM-over-IP Switches that leverage today's Ethernet and TCP/IP networks to provide anytime/anywhere remote access, control and management.
Our KVM-over-IP switches provide at-the-rack access plus unlimited IP access and control via LAN, WAN and the Internet. Suitable for small labs to the largest enterprise data centers.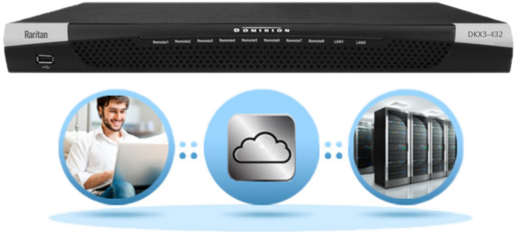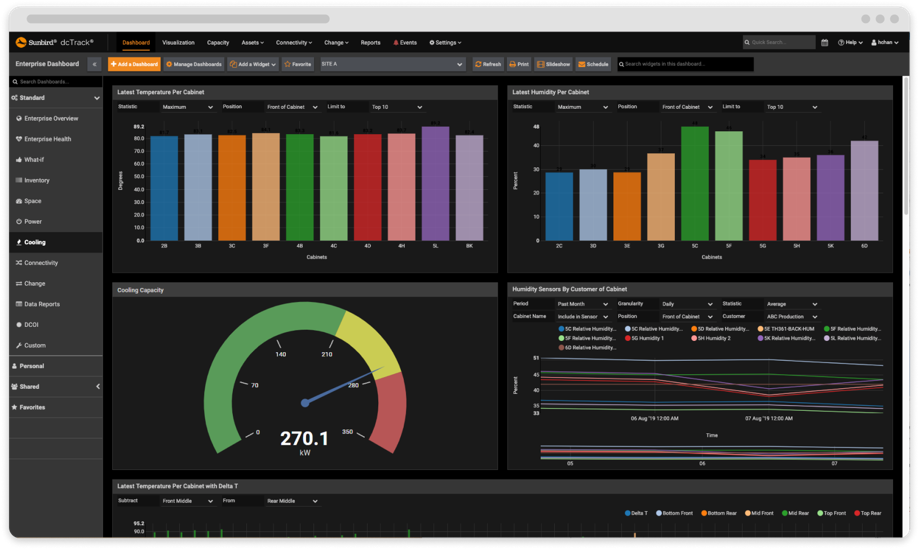 Do Know the Current Location of Your IT Assets?
Data Center Infrastructure Management (DCIM) software is a new class of software that gives data center operators the ability to run efficient data center operations and improve data center infrastructure planning and design. It typically replaces Excel, Visio, and home grown databases. DCIM software can bridge information across organizational domains – Data Center Ops, Facilities, and IT to maximize utilization of the data center.
Improve Control Room Operations
and Situational Awareness with
High Performance IP KVM for Control Rooms
Technological advances in command and control rooms have piled greater pressure on operators as they try to manage, analyze, and visualize an ever-increasing quantity of data, in high resolution and in real-time – to facilitate mission-critical decision making. Ensuring accuracy and productivity in the control room relies largely on layout, design, and the way the technology is deployed. Operators require a clean and simple workspace that offers flexibility whilst being reliable and resilient. Despite the importance of how a room will look, it is frequently the robustness of technology and support infrastructure that can have the biggest impact on the space and its operators.
• Emergency Operations Center
A KVM matrix combines the functionality of KVM switches and extenders but also adds the ability to share control and manage user access rights. Using a combination of transmitters, receivers and flexible switching architecture, Adder matrix systems can be built to match almost any user requirement.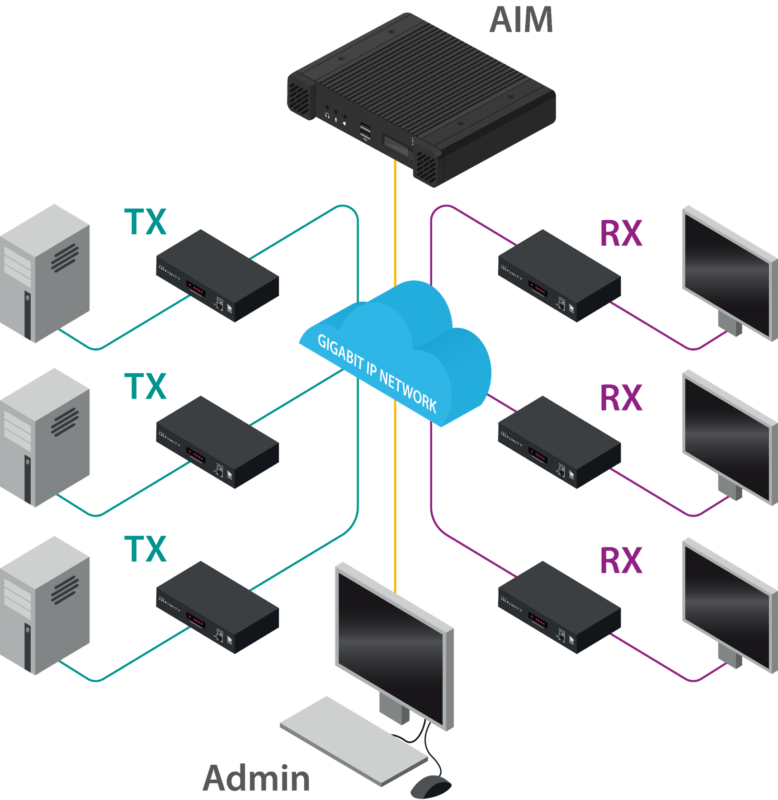 Secure control room environments demand the highest levels of security, data accuracy and reliability. The ADDERView Secure range maintains channel separation whilst improving desktop ergonomics and switching time to improve situational awareness, e