G&D's KVM solutions have been a mainstay in mission-critical control rooms for decades. With that type of longevity, we know a thing or two about how KVM systems can fit in just about any control room ecosystem. With engineers around the globe relying on our KVM solutions, it is important to have that know-how and to be able to share it with the world.
So, what exactly does KVM do? And what type of solutions can G&D provide especially for industrial process automation? If you are uninitiated into the concept of KVM, let us cover the basics and explain a bit about the benefits of KVM technology.
KVM Extenders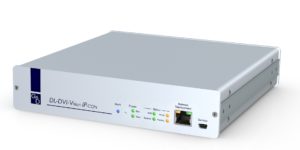 KVM extenders do exactly what the name implies. They extend a computer's signal, which allows more flexibility in the control room. The devices help you to store computers in a temperature-controlled environment, thousands of feet away from your desk. This makes for less clutter in the control room and more efficient computer operations. Computers are stored access protected and even USB access can be limited. Administration no longer has to take place in the control environment and therefore doesn't disturb the staff during work.
These extenders are also very flexible with inputs for DisplayPort, DVI, HDMI and VGA. Plus, with our incredibly broad range of products, you can extend your KVM systems via IP or with classical KVM.
KVM Switches
KVM switches let you operate several computers with only one mouse, one keyboard and up to four screens. This peripheral-saving solution increases user-friendliness and ergonomics at your workplace. In addition, these devices often form the basis for setting up redundant systems in different control room applications. By cascading several KVM switches, you can switch and operate up to 64 computers from one workstation.
KVM Matrix Systems
Digital KVM matrix switches let you operate multiple computers over multiple consoles (consisting of display, keyboard & mouse).
The systems consist of three components:
A central module, which connects user consoles and computers
Computer modules, which forward signals from computers to the matrix
User modules to connect the consoles on which users work
Depending on the requirements, you can choose between compact and modular central modules. Both, computer modules and console modules are available for all common video signals and provide various features to adjust your system to your individual requirements.
Another great benefit of a matrix system is that it makes redundancy much simpler. Redundancy is key when it comes to keeping your work safe and ensuring it will never be lost. This is especially handy in 24/7, mission-critical control room environments that require safety and security.
Control Room Environments
Control rooms demand reliable computers that are always available. Running and monitoring many processes requires many computers. And control rooms apply professional leading-edge IT solutions, which G&D can provide. Some industrial benefits of utilizing G&D KVM solutions in control rooms are:
Professional visualization
Independent of soft- and hardware platforms
Transmission without latencies
High availability
Redundancy
Easy operation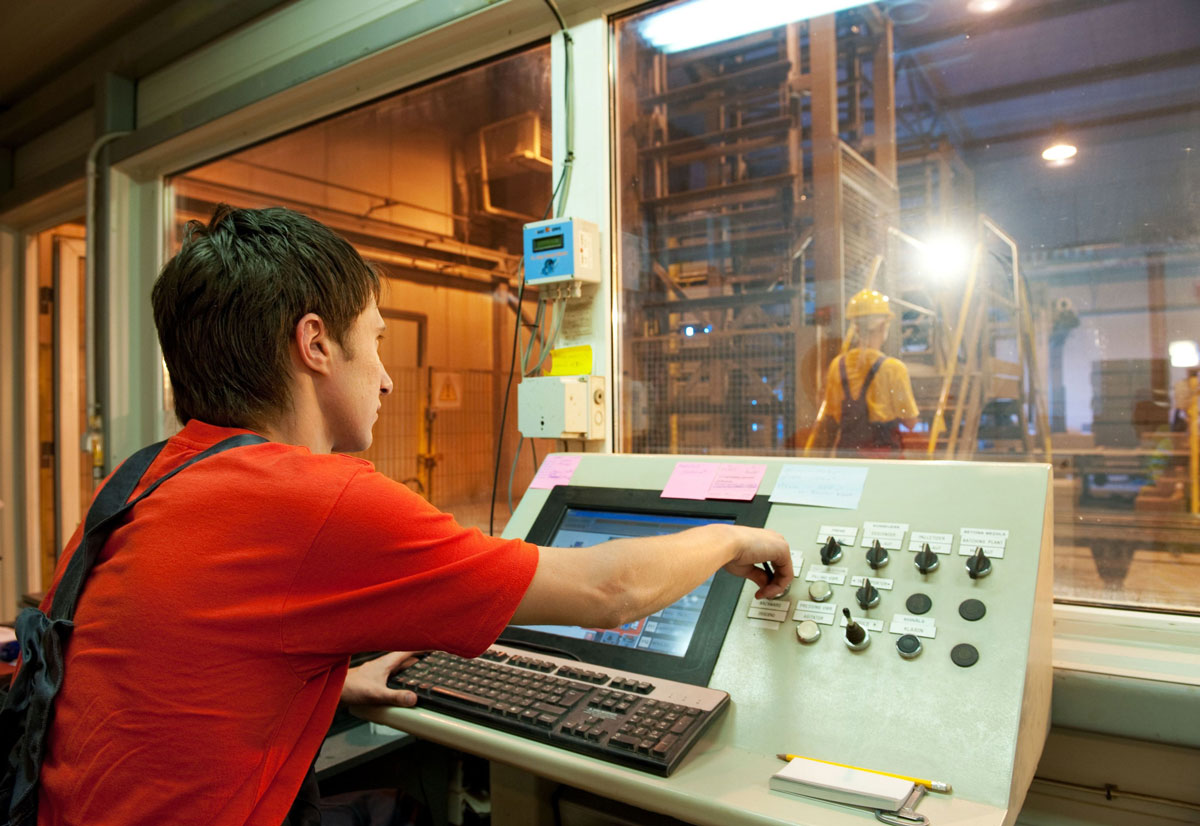 IT-supported structures are deeply rooted in process automation. Therefore, powerful computer equipment constitutes the actual backbone of each control room application. The use of a KVM matrix, like the ControlCenter-Compact, improves the IT infrastructure and harmonizes spatially distributed installations. KVM matrix systems switch and distribute computer signals and are used whenever you need to operate several computers remotely via different, simultaneous workstations. They help to house the powerful equipment in separate rooms, since harsh production conditions such as heat, dust, humidity, and electromagnetic fields can interfere with the proper functioning of the devices.
Therefore, it is extremely useful to protect the systems by placing them into air-conditioned server rooms, where you can also centrally maintain them without disturbing work in the production area or the control room. To bridge the distance to the control room, you can use modules that communicate with the KVM matrix. Special components let you create workplaces with multiple monitors, thus helping operators in control rooms to intuitively monitor processes for several computers simultaneously.
More on KVM for Industrial Process Automation
Now that you have a more clear understanding of KVM and how it works, in upcoming blog posts, we will address how G&D has worked seamlessly within the industrial automation industry with more specific examples of how our KVM products and solutions have been installed in manufacturing and industrial control rooms across the globe.